What is hyperhidrosis (hi-purr-hi-DROE-sis)?
This is a medical condition that causes excessive sweating. The word "hyperhidrosis" means too much (hyper) sweating (hidrosis).
Excessive sweating happens when a person sweats more than is necessary. Yes, it's necessary to sweat. Sweating cools the body, which prevents us from overheating. People who have hyperhidrosis, however, sweat when the body does not need cooling.
Many people who have hyperhidrosis sweat from one or two areas of the body. Most often, they sweat from their palms, feet, underarms, or head. While the rest of the body remains dry, one or two areas may drip with sweat. This excessive sweating can interfere with everyday activities. Hands can be so sweaty that it becomes difficult to turn a doorknob or use a computer. Sweat from the underarms often soaks through clothes, causing obvious sweat marks. Because the skin is often wet, skin infections can develop.
Signs and symptoms
If you have this medical condition, you may notice:
Visible sweating: When you are not exerting yourself, do you often see beads of sweat on your skin or have sweat-soaked clothing? Do you sweat when you're sitting?
Sweating interferes with everyday activities: Does sweating cause difficulty holding a pen, walking, or turning a doorknob? Does sweat drip heavily on to your papers or computer?
Skin turns soft, white, and peels in certain areas: Does your skin stay wet for long periods?
Skin infections: Do you get frequent skin infections on the parts of your body that sweat heavily? Athlete's foot and jock itch are common skin infections.
Two types of hyperhidrosis
Both types cause excessive sweating, but there are some differences.
In one or a few areas of the body: "Focal" means that the excessive sweating (hyperhidrosis) affects one or a few parts of the body. The areas of the body most commonly affected are the underarms, hands and/or feet, and forehead.
On both sides of the body: If the excessive sweating occurs in the underarms, the person usually notices both underarms sweat excessively. The same holds true for the hands and feet.
After waking up: Sweating may begin soon after the person wakes up, but the person usually does not notice damp sheets or wet clothing unless the room is hot.
At least once a week: For many people, it occurs much more often.
This type of hyperhidrosis usually begins when the person is a child or adolescent. Most people who have this type are otherwise healthy. In medical terminology, the word "primary" means that the cause is not another medical condition.
Secondary hyperhidrosis
In medical terminology, "secondary" means that the excessive sweating (hyperhidrosis) has an underlying cause. The cause could be a:
Medical condition
Side effect of taking a medicine or food supplement
Medical conditions that can cause excessive sweating include:
Diabetes
Frostbite
Gout
Injury, such as head trauma caused by an accident
Menopause
Obesity
Overactive thyroid (hyperthyroidism)
Tumor
If a person has this type of hyperhidrosis, the person may notice:
The entire body sweats excessively: Sometimes, only parts of the body sweat.
Sweating occurs during sleeping: If you sweat excessively while asleep, it is important to see a dermatologist to learn why this happens.
This type of sweating usually begins when the person is an adult. It also may begin after an accident or frostbite. Many medicines also can cause this type of hyperhidrosis.
Anxiety and embarrassment
Both types of hyperhidrosis can cause people to feel extremely anxious and embarrassed. Students often avoid raising their hand during class. Many teens never date. Adults may hide the sweat stains by wearing layers of clothing or changing frequently throughout the day.
Causes
Who gets hyperhidrosis?
It is difficult to say how many people have excessive sweating. Many people never see a doctor. Some are too embarrassed to talk with a doctor. Others do not realize that this is a treatable medical condition. Dermatologists estimate that 3% of people in the United States have excessive sweating.
We know that some people are more likely to get hyperhidrosis. Researchers have learned that most people have one of the following:
Family member who sweats excessively.
Medical condition that causes the sweating.
Medicine or food supplement that they take, which can cause excessive sweating.
When the excessive sweating occurs in one or two areas of the body, it is likely that a family member also has this condition. Many medical conditions can cause excessive sweating. These include diabetes and gout. A tumor or injury also can cause excessive sweating.
Women often sweat excessively when they get hot flashes during menopause. The cause is obvious. Some women, however, develop excessive sweating after they have gone through menopause. This sweating does not have an obvious cause.
People of all races get hyperhidrosis. The excessive sweating can begin at any age. For many people, it begins when they are a child or teen. Dermatologists believe that more children and adolescents have this condition than are diagnosed.
Whether you live in a cold climate or a warm one, you can have hyperhidrosis.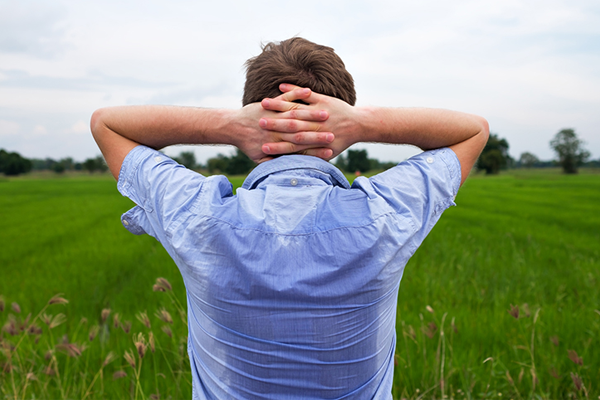 Frequently Asked Questions (FAQ's)
What causes hyperhidrosis?
Certain nerves tell the body when to sweat. It is possible that these nerves overreact, causing excessive sweating.
How do dermatologists diagnose hyperhidrosis?
To diagnose this condition, a dermatologist gives the patient a physical exam. This includes looking closely at the areas of the body that sweat excessively. A dermatologist also asks very specific questions. This helps the doctor understand why the patient has excessive sweating. Sometimes medical testing is necessary. Some patients require a test called the sweat test. This involves coating some of their skin with a powder that turns purple when the skin gets wet. To find an underlying medical condition, other medical tests may be necessary.
How do dermatologists treat hyperhidrosis?
Treatment depends on the type of hyperhidrosis and where the excessive sweating occurs on the body. Your dermatologist also considers your overall health and other factors. Treatments that dermatologists use to help their patients control hyperhidrosis include: Botulinum toxin injections Your dermatologist can inject a weak form of this medicine into your underarms. To treat excessive sweating, a patient will need to have very tiny amounts injected in many areas of the underarms. When performed properly, patients have little pain or discomfort. Uses: Underarms The U.S. Food and Drug Administration (FDA) has approved this treatment for the underarms. Findings from some research studies suggest that this treatment may be effective for other areas of the body. It may help post-menopausal women who sweat excessively on the head. It may be effective for excessive sweating that affects the hands and feet. How it works: The injections temporary block a chemical in the body that stimulates the sweat glands. Most patients notice results 4 to 5 days after receiving treatment. Reduced sweating lasts about 4 to 6 months — and sometimes longer. When the excessive sweating returns, you can be retreated. Side effects: The most common one is temporary muscle weakness, which can occur when this is injected into the hands. Prescription medicine Some patients receive a prescription for a medicine that temporarily prevents them from sweating. These medicines work throughout the body. How it works: These medicines prevent the sweat glands from working. Athletes, people who work in a hot place, and anyone who lives in a warm climate should use extreme caution when using this treatment. The body may not be able to cool itself. Uses: These medicines can effectively treat sweating that involves entire body. This medicine also can be an effective treatment for post-menopausal women who sweat excessively only from their head. Side effects: The medicines that prevent the sweat glands from working can cause:
• Dry mouth
• Dry eyes
• Blurry vision
• Heart palpations (abnormal heartbeat)
The risk of side effects increases with higher doses. Before taking this medicine, you should talk with your dermatologist about your individual risks and benefits.
Testimonial
Here are some cases of our happy patients

I had been to see a lot of dermatologists to find a cure for my excessive sweating, but no one has been successful. But with the treatment I received from MMC, I was able to find a drastic difference in my sweat patterns! The doctor at MMC was very patient in understanding my situation and gave the most effective treatment for my condition. Now I am able to shake and hold hands or write without leaving a sweat trail! Thank you for curing me!

I am extremely pleased with my experience at MMC and cannot complement the doctor and staff enough. Right from my first appointment to cure my excessive sweating, the doctor has been very understanding and helped me know and deal with my condition better. Over the course of the treatment, my sweating symptoms lowered and I was about to do my day to day tasks without feeling like a walking and talking fountain! Thank you for everything you have done for me so far.
Why Choose Us
At MMC, we ensure dedicated, personalized care and our team will do everything to ensure that you are well-taken care of from the moment you walk in.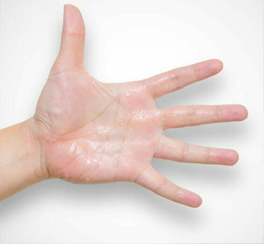 Our Guarantee To You
Get safe dermatology treatments that are specially-made for different types of skin which will not cause any harshness or allergic reactions.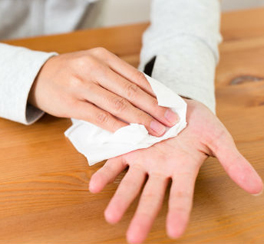 Natural-Looking Results
Our treatments are carefully done as our dermatologists would assess your skin's specific needs and sensitivity.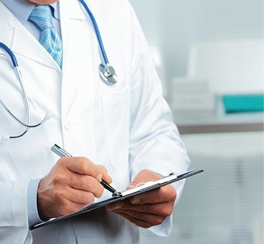 Expert Dermatologists
Our team of highly experienced dermatologists provide quality, safety, and the reputable standard of delivering dermatological services.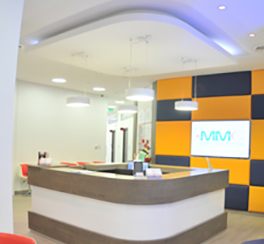 10 Years Medical Experience
We have developed a patient centric approach that takes into account the overall community interacts with.
OUR VALUES
MMC realizes this vision through our commitment to the following values:
Service excellence
Kindness, trust and Integrity
Quality improvement
Teamwork, compassion and innovation
Privacy and Confidentiality
ABOUT THE CLINIC
Marina Medical Center is an initiative towards helping individuals in fulfilling the choice of staying in good health through its multi-specialty health care services. The Medical center offers affordable health care services to each member of the community without comprising on the quality, safety, and the reputable standard of delivering medical services.
"We have developed a patient centric approach that takes into account the overall community interacts with."