If acne scars bother you, safe and effective treatment is available. Treatment can diminish acne scars that cause depressions in the skin. Treatment can also safely reduce raised acne scars. Many treatments are available.
Treatments include laser treatments, minor skin surgeries, chemical peels, and fillers. A dermatologist or a dermatologic surgeon can perform these treatments in a medical office.
As we age, acne scars often become more noticeable because our skin loses collagen.The key to effective treatment is to select the best one for each scar type. For example, a patient who has some deep scars may benefit from getting a filler, which adds volume to the skin. This may be followed by laser treatments.
Before getting treatment for acne scars, it is important to clear your acne. New acne breakouts can lead to new acne scars. Having acne also means that your skin is inflamed. Inflammation reduces the effectiveness of treatment for acne scars.
To obtain the best results, a dermatologist first examines your skin. After the exam, some patients are surprised to learn that their acne scars are actually a different skin problem.
Signs and symptoms
What you see on your skin varies with the types of acne scars you have. Your dermatologist will talk about two types of acne scars:
Depressed: Most acne scars cause depressions or pits in the skin.
Depressed scars usually form on the face. A dermatologist may refer to these scars as "atrophic" (a-tro-fic) scars or use the name of the specific depressed scar:
Raised: These acne scars are more common on the back and chest. The medical term for a raised scar is "hypertrophic."
Who gets acne scars?
Some people are more likely to see scars when their acne clears. The risk increases when a person:
Has inflammatory (swollen, reddish, and painful) acne, such as acne cysts and nodules. This type of acne tends to penetrate deep into the skin, which damages the skin.
Delays or does not treat inflammatory acne. The longer a person has inflammatory acne, the greater the risk of scarring.
Picks, squeezes, or pops acne. This increases inflammation, which increases the risk of scarring.
Has a blood relative who developed acne scars. Genes play a large role.
Although we know what increases a person's risk of developing acne scars, it is not possible to predict who will develop acne scars. Even people who have all the risk factors may not scar.
It is, however, possible to prevent acne scars with effective acne treatment.
Waiting to treat acne until it becomes severe can lead to extensive scarring.
What causes acne scars?
When acne breakouts penetrate the skin deeply, they damage the skin and the tissue beneath it. As the acne clears, the body tries to repair this damage.
During the healing process, the body produces collagen — a substance that gives the skin support. If the body produces too little or too much collagen, you will see a scar.
The type of scar depends on how much collagen your body makes.
Depressed acne scars: If the body produces too little collagen, depressions or pits form as the skin heals.
Raised acne scars: Sometimes the body produces too much collagen as it tries to heal the skin and underlying tissue. When this happens, a person develops a raised acne scar. This type of acne scar is more common in people who have skin of color like African Americans, Hispanics, and Asians.
Even when we do our best to prevent acne scars, some people scar. There are many treatment options, which can significantly diminish depressed and raised acne scars.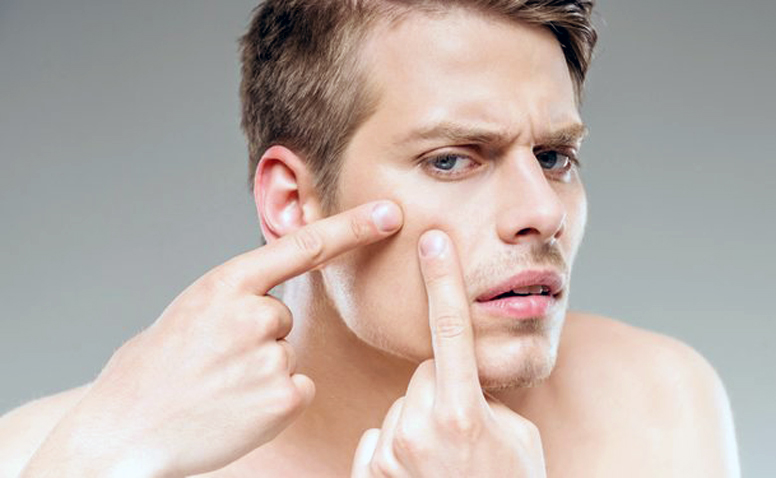 Frequently Asked Questions (FAQ's)
Why do I want to treat my acne scars?
Treatment is not for everyone. Some people feel that the scars are not so bad. Others feel that the scars affect their everyday life. Dermatologists often recommend treatment when someone answers "yes" to one or more of the following questions:
• Do I often wish that I could get rid of my acne scars?
• Do I feel that my scars limit my opportunities to date, get a job, advance my career, or perform well in school?
• Am I less social now than before I had acne scars?

How do I want to look after treatment?
Some people want less noticeable scars. Others wish to eliminate wavy skin texture.
What can I afford to spend on treatment?
Medical insurance does not cover the cost.
How much downtime can I afford?
Some treatments require downtime.
How much time will I devote to getting treatment and caring for my skin?
Your answer will help determine which treatments will be best for you.
How do dermatologists treat acne scars?
If you and your dermatologist believe that treatment is right for you, your dermatologist will create a treatment plan tailored to your needs. In creating this plan, your dermatologist will consider many things, including scar types and where the scars appear on your body. If you have taken isotretinoin to treat acne, be sure to tell your dermatologist BEFORE treatment for acne scars begins. To obtain the best results, your dermatologist may recommend more than one treatment. For example, if you have a deep boxcar scar (often looks like a large pore), laser therapy and a type of acne scar surgery called "subcision" may be necessary to give you the results you want. The following tables list the treatments that a dermatologist may use. Your dermatologist relies on in-depth medical knowledge to determine which treatments are best for you.
TIPS
it may seem that acne scars are inevitable; however, there are things you can do to reduce your risk of seeing scars when the acne clears.
Dermatologists recommend the following:
Treat the acne
The fewer breakouts you have, the less likely you are to develop acne scars. Treating acne is especially important to prevent scarring, if you have any of the following:
• Severe (painful cysts and nodules) acne: This type of acne is more likely to leave a scar as it clears.
• Acne that began at a young age: People who develop acne in their preteens often develop severe acne within few years. Dermatologists recommend that a preteen who has acne receive a dermatologic exam. Treating the acne before it becomes severe has benefits, including less risk of developing acne scars.
• Blood relatives who have acne scars: The tendency to develop acne scars often runs in the family.
• No results with acne treatments that you can buy without a prescription: A dermatologist can help you find effective treatment for your acne.
When acne clears, continue treatment
To keep your skin blemish free, dermatologists recommend continuing acne treatment. Most people can taper their treatment so that they use 1 product a few times per week. A dermatologist can tell you when you can stop treating your skin.
Avoid picking, squeezing, and popping
Picking, popping, and squeezing can turn a minor breakout into a major problem — a permanent acne scar.
Practice gentle skin care
When acne flares, many people scrub their skin clean. Scrubbing your skin tends to worsen acne. The worse acne gets, the greater your chance of seeing permanent scars when the acne clears.
Testimonial
Here are some cases of our happy patients

I lived a good part of my life with horrible cystic acne; which has left a lot of scars on both cheeks that are quite noticeable. With the customized treatment routine I received from MMC, my scars started fading and the sunken skin feels smoother again. I am extremely pleased with my results and would like to say a big thanks to my doctor at MMC. You just made my life a better one!

I am a 20-year-old who recently received scar reduction treatments for my acne scars from MMC. Its been 2 months since my last sitting and I can happily say that my scars are almost invisible! My skin feels smoother and looks closer to my natural complexion. I would recommend the acne treatment routines at MMC to anyone who is looking for a way to get rid of their facial scars.
Why Choose Us
At MMC, we ensure dedicated, personalized care and our team will do everything to ensure that you are well-taken care of from the moment you walk in.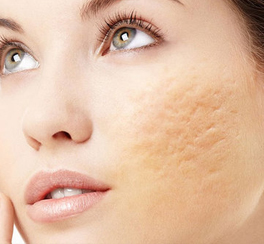 Our Guarantee To You
Get safe dermatology treatments that are specially-made for different types of skin which will not cause any harshness or allergic reactions.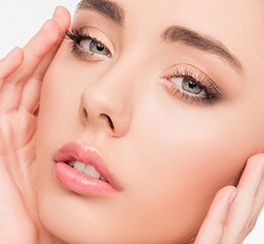 Natural-Looking Results
Our treatments are carefully done as our dermatologists would assess your skin's specific needs and sensitivity.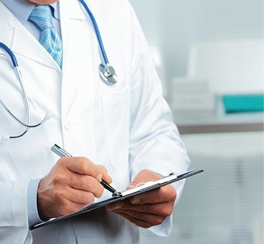 Expert Dermatologists
Our team of highly experienced dermatologists provide quality, safety, and the reputable standard of delivering dermatological services.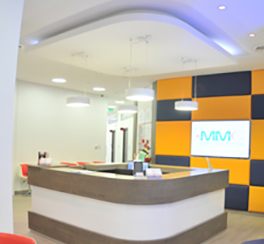 10 Years Medical Experience
We have developed a patient centric approach that takes into account the overall community interacts with.
OUR VALUES
MMC realizes this vision through our commitment to the following values:
Service excellence
Kindness, trust and Integrity
Quality improvement
Teamwork, compassion and innovation
Privacy and Confidentiality
ABOUT THE CLINIC
Marina Medical Center is an initiative towards helping individuals in fulfilling the choice of staying in good health through its multi-specialty health care services. The Medical center offers affordable health care services to each member of the community without comprising on the quality, safety, and the reputable standard of delivering medical services.
"We have developed a patient centric approach that takes into account the overall community interacts with."